Behind every household brand is a fresh idea, and this one starts out with even fresher fruit shakes.

Known as the country's pioneer of fruit shakes and juices in a cup, Fruit Magic has been around for over two decades when Arielle saw the opportunity to shake things up with contemporary cold-pressed juicing in 2014. Sharing the same passion for health and well-being is her father Dr. Alan, President and CEO of the company, who was more than willing to take the plunge.
In comes Pure Nectar, a product rooted in innovation yet with the same advocacy for a healthy lifestyle. Our founders believe that nourishment is the secret to a happy life, and they aim to share this secret with you through Pure Nectar.
Now with over 300 distribution outlets full of bottled cold-pressed juices, there is no stopping this evolving brand from inspiring more on-the-go people to lead healthier, happier lives.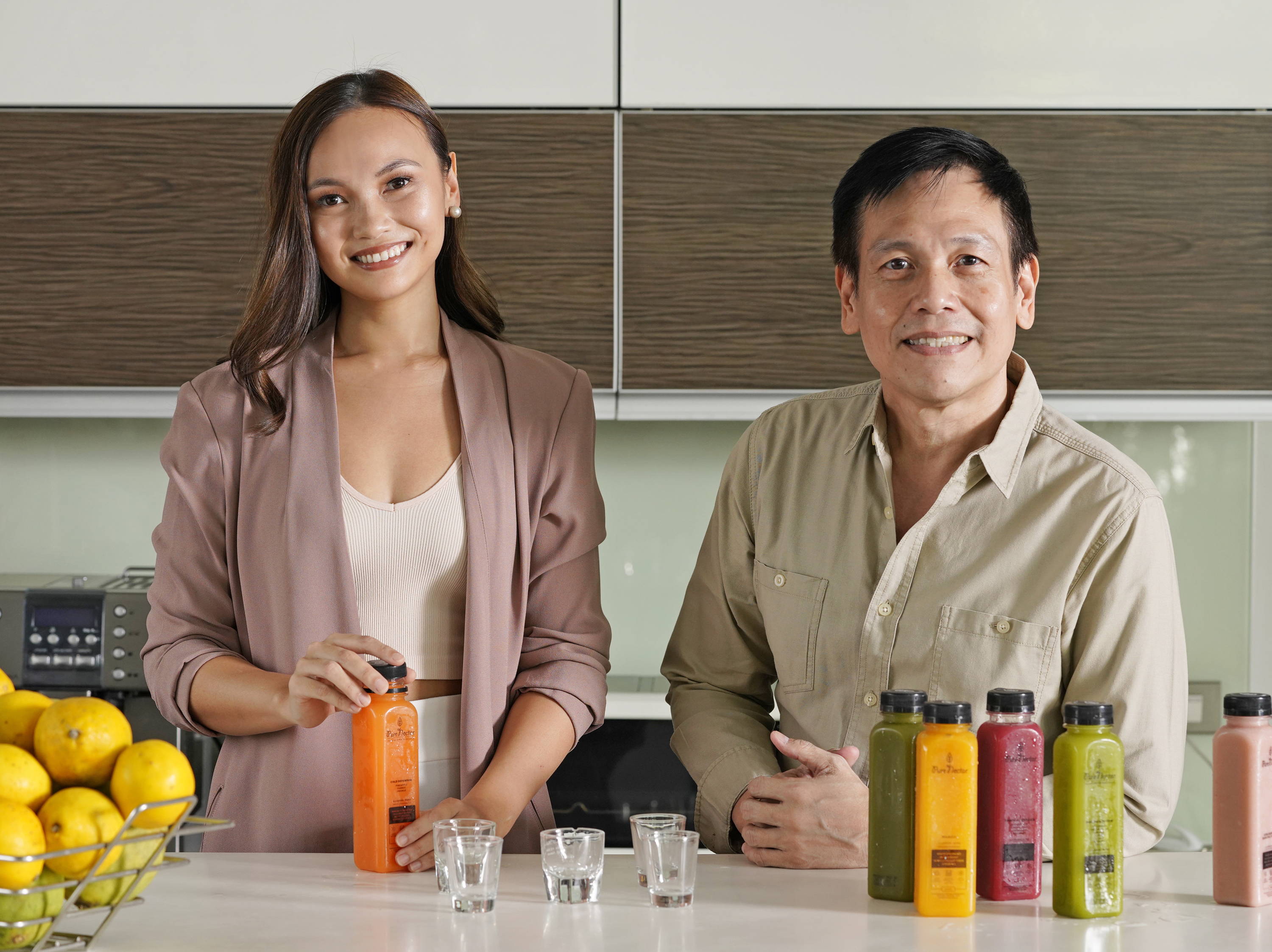 ---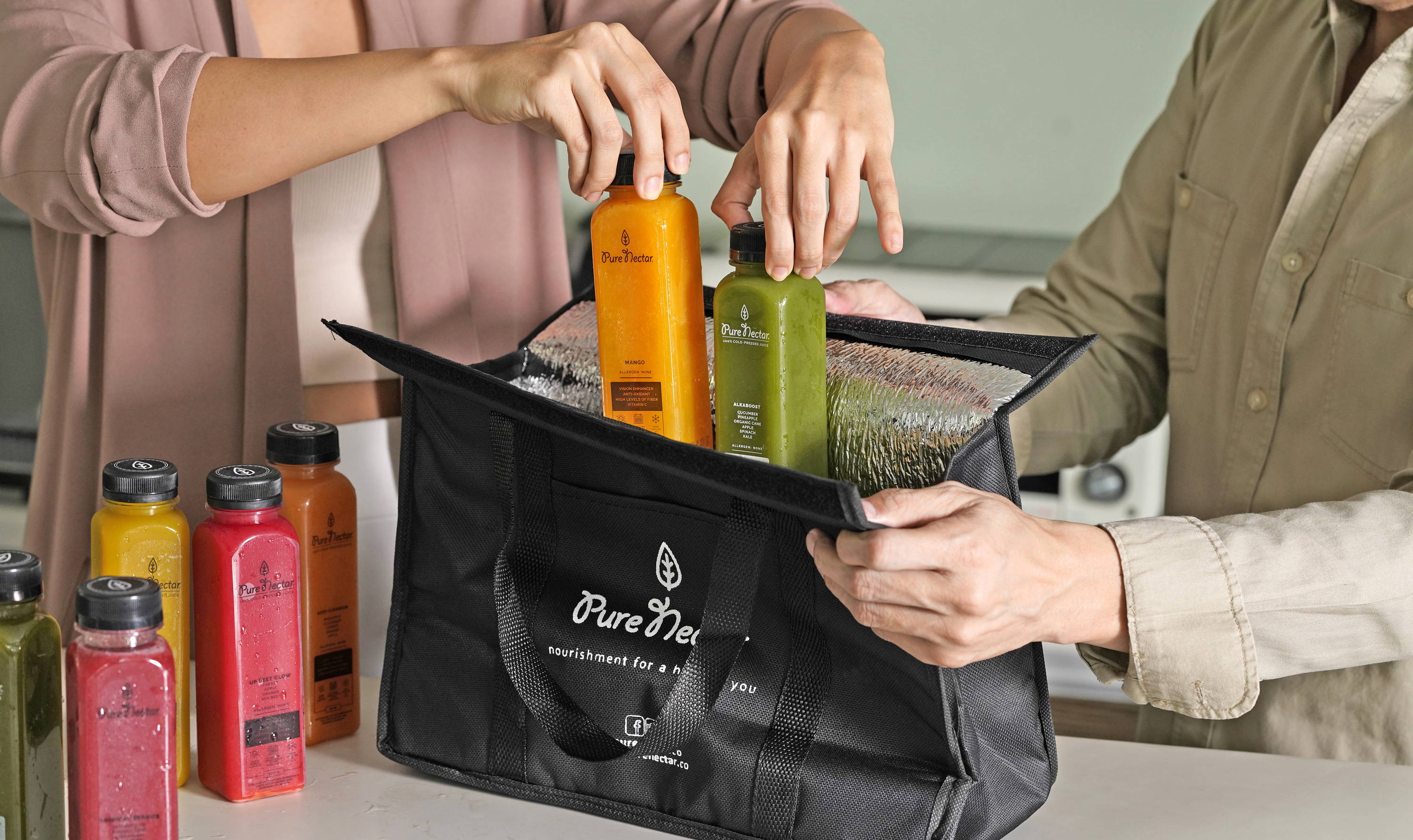 MISSION & VISION
Our mission is to be a global leader in the marketplace by providing convenient nourishment for a happier and healthier body, mind and soul.
We maintain our competitive edge with continuous improvement by leveraging the latest state of the art technology, unrelenting efforts on innovation through product research and development.
We create a holistic ecosystem of employees, local farmers, suppliers, franchisees and partners in ethical practices, social responsibility, and financial rewards.
---
CORE VALUES
QUALITY - premium/high standard, consistency, adherence to specification, quality assurance, thorough preparation, choice-products, guaranteed satisfaction
EXCELLENCE – highest standards, near-perfection, top quality, continuous improvement, efficiency, with leadership, systematic
INTEGRITY – honest, proud, trustworthy, credible, good reputation, honor, loyal, dedication
SERVICE-ORIENTED – Flexible, adaptable, courteous, customer first, knowledgeable, approachable, caring, friendly, concerned, sensitive, smiling, happy, confident, customer satisfaction, systematic & methodical
TEAM WORK – Respect, cooperation, understanding among members, trust, responsibility and accountability, resourcefulness, determination, sharing of ideas, caring, love, presence of mind, harmonious relationship, working together.
---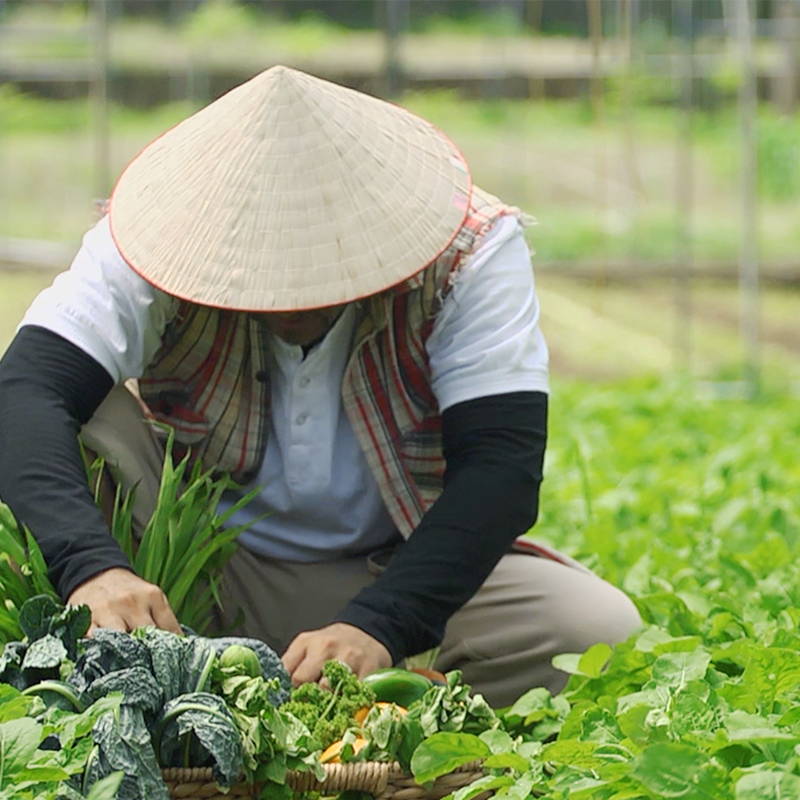 ---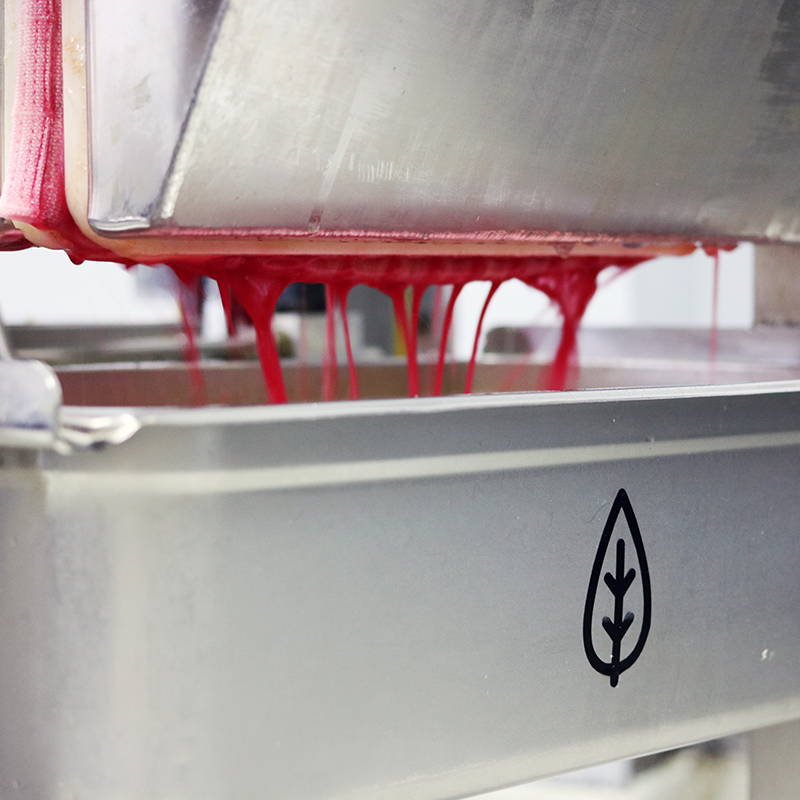 ---
---
Having a healthy lifestyle is something that people aspire for anywhere in the world.

Pure Nectar has proven to be a sustainable, profitable, and healthy business model that has great potential for the global consumer.

Pure Nectar is now available in Singapore, Brunei, and we continue to garner interest across the world.